Living in Africa for most of my life, I like to surround myself with these beautiful animals. However, hanging a dead animal trophy head on my wall is not my thing! 
Using those wonderful handpainted fabrics from Carole Nevin Factory shop in Cape Town and gathering the palm leaves we find on the road after a windy day I came up with this 'faux taxidermy' idea.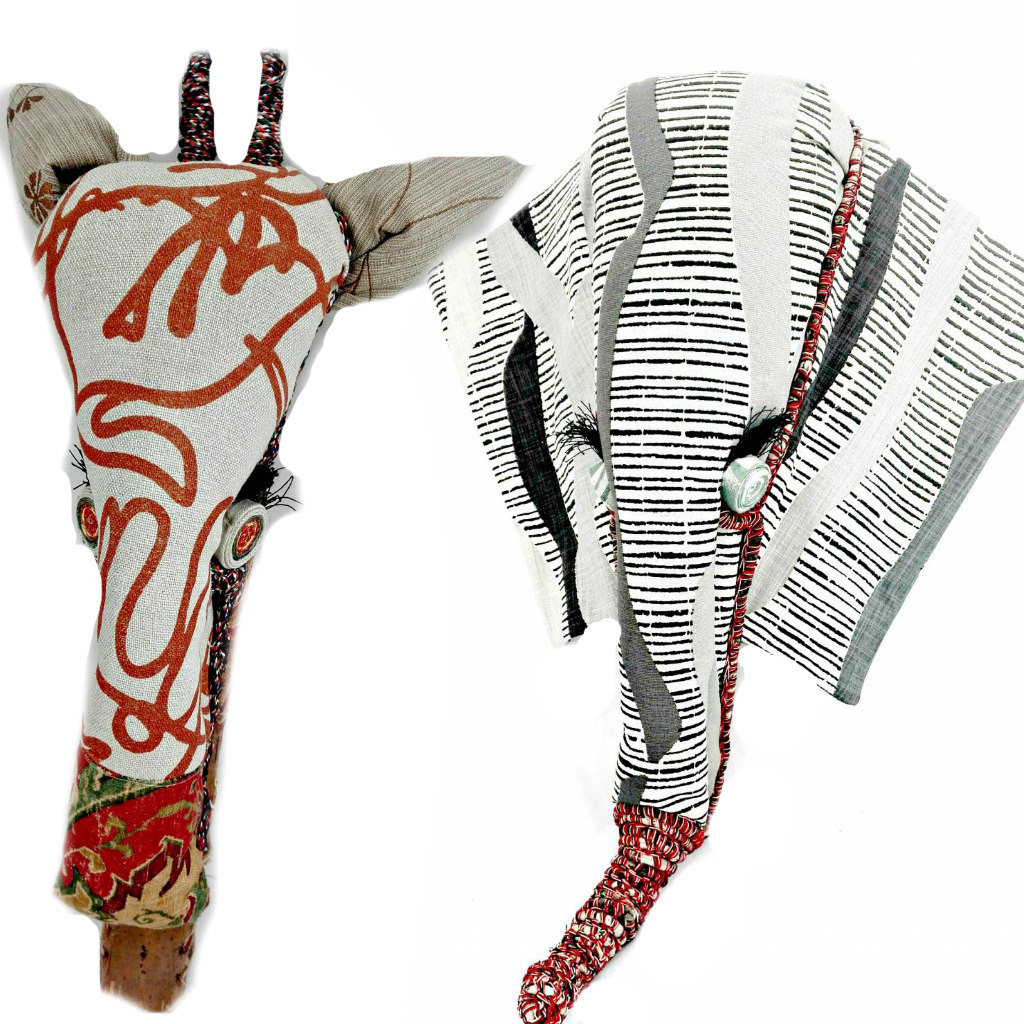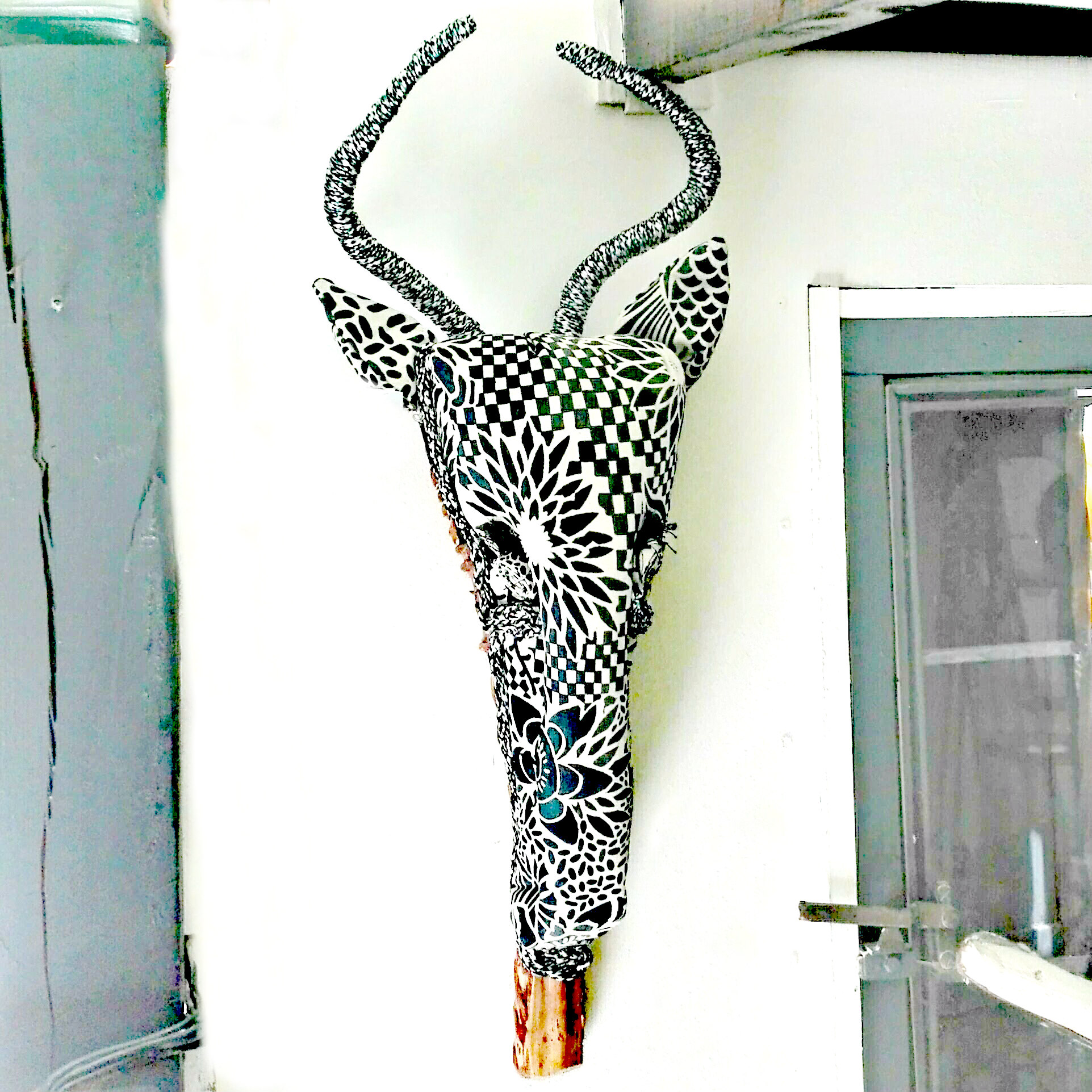 You can see a lot more images of our creations here and you can request an animal or a specific fabric....to match the sofa?!