The African mask is a dramatic artform present in the whole continent  sometimes raising strong emotions to some Westeners!  It inspired numerous great artists, Picasso during his aptly named 'Black Period' as well as Matisse, painting with vibrant colours highly stylised human figures.
 ....Our textile masks however are designed to amuse more than evoke fear!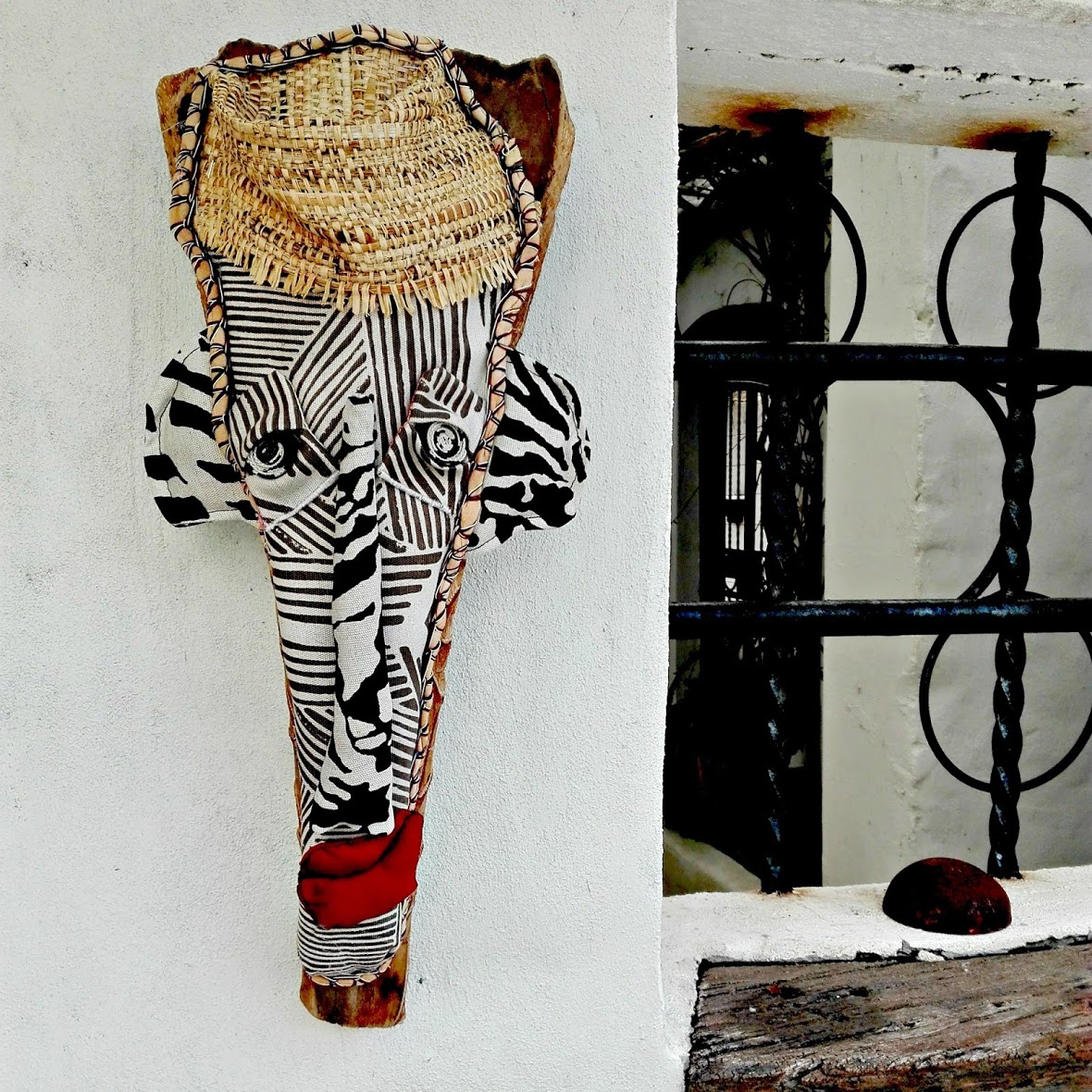 We mostly use local handpainted textiles that are moulded, sewn, embellished and upholstered onto palm leaves, they make fun and attractive wall decorations to remind you of your visit to Africa.