The Jerry Mask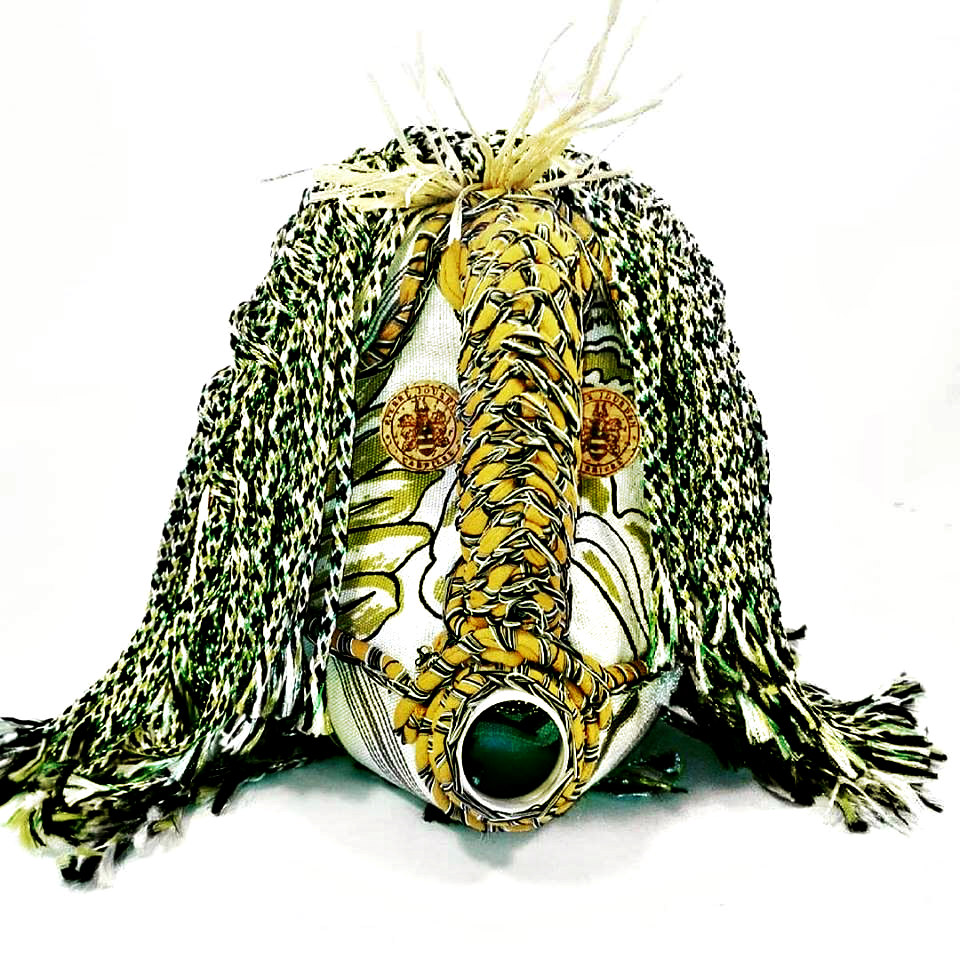 My inspiration for my humourous wall masks came from Beninese artist Romuald Hazoume. However his re-cycled masks have a more serious and political meaning....
They are made from discarded oil jerrycans and assorted dumping materials from industrial countries (having paid African nations to allow the dumping of their waste). 
His masks were exhibited and sold in mostly European galleries  and fetched handsome prices. The irony of sending the waste back where it came from was not a  coincidence!
 My masks story is a lot more mundane! I collect used plastic containers,  from restaurants, ice cream parlours, private consumers as well as fabric remnants and yarns from local factories overruns. Then the fun begins: cutting the containers, crochetting the yarns, assorting and cutting the fabrics, assembling it all!
The decorative property of the masks is surprisingly diverse and am so grateful when customers from all part of the world send me pictures of how they display them in their home.