designer
HandEye Magazine on &Banana Jewellery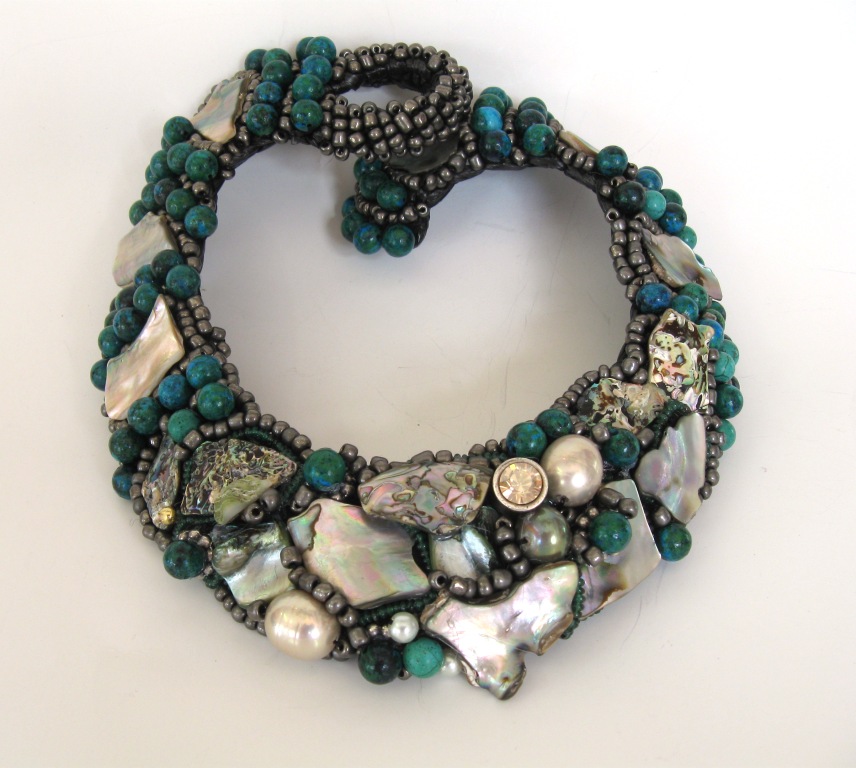 HAND/EYE Magazine bridges the worlds of art, design, craft, philanthropy, retailing, and socio-environmental sustainability. 
www.handeyemagazine.com
Mijou Beller's Bio published in HandEye magazine
A visit to Cape Town South Africa many years ago convinced me to emigrate from Cannes, where I was born and raised. Cape Town has since become very cosmopolitan but still keep its identity. I have no formal art or craft training but always had an interest in fashion. I am always learning new techniques from visiting South Africa's rural areas.
I started my little enterprise 17 years ago in Houtbay. At that time, I originally designed garments using
Vlisco
and African wax fabric before it became fashionable. I then opened a shop called "Ethno Bongo" in Houtbay—a fishing village not far from from Cape Town and soon had a following and nice customer base. In addition to the clothes I made, I decided to add some African jewelry as accessories, which at the time, was mainly tribal and not always adapted to European visitors's sense of esthetics or wearability.
 I started to re-think the traditional jewelry with a 'Western' esthetic. This was the start of the "Dolce & Banana" brand, the quirky name (I thought) perfectly fitting for this African-inspired bold, glamorous jewelry. I used the name for 12 years until Dolce & Gabbana sued for diluting the brand's name. Now we're called "...&Banana" to calm the designer's fears! Although the lawsuit caused tremendous stress, it also generated terrific publicity, resulting in a short article in Vogue.
I stopped designing and making  clothing in favor of hand printed bags and other textile accessories that compliment the jewelry, which also allows me to continue to employ the women who have sewn for me in the past.
Currently, I focus on jewelry and use mostly natural materials. These include wooden beads that we dye in a variety of colors. Shells, mainly abalone and turbo, which are found in abundance in this part of the world. An assortment of semi-precious stones, also in ample supply in South Africa. As well as horn, rubber, leather, textile, raffia, ropes,  and the occasional crystals to add a hint of glamour.
I have invaluable help from a team of African ladies who live in Imizamo Yethu Informal settlement in Houtbay. Some of the women need guidance to bring the concept of the designs to the actual jewelry.  These artisans initially work from my premises, the more experienced ones work from their homes. During the design and production process, we exchange contemporary and traditional inspirations and techniques but keep the African flair and palette.
 The current challenge, however, is to is to establish an online shop to attract a broader consumer base and to keep everyone employed year round as we are a very seasonal place.