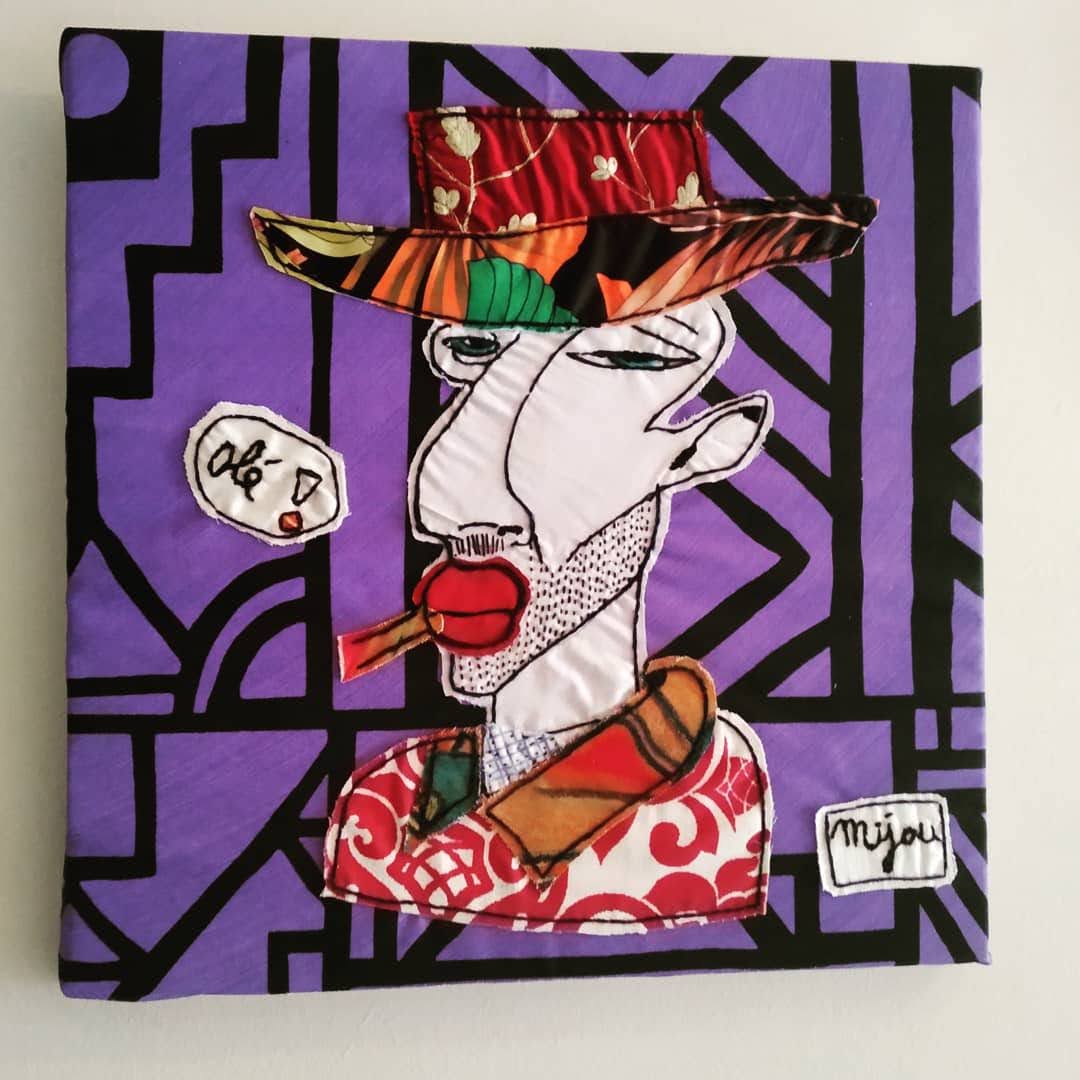 We have been forced to SLOW DOWN during this pandemic and this might be the one positive aspect of this painful period.
A lot of creative businesses are still struggling to stay afloat and I am certainly no exception. My 2 precious ladies have fortunately found new employment albeit not in the creative industry as for me as many of my artist friends I have been in limbo for the last 18 months. 
The jewellery side of the business lives on as it has a great following but the textile side being very tourist orientated I had to re-think! Having stacks of fabrics in my studio I started hand embroidery and applique and loving it. Yes it is slow but so therapeutic! My theme at the moment is cartoon and Picasso inspiration, humour has always been vital for me and don't we all need it now! So let's see where this will lead to....meanwhile am enjoying the slow pace.... breathe!!