The Re-Cycling Bug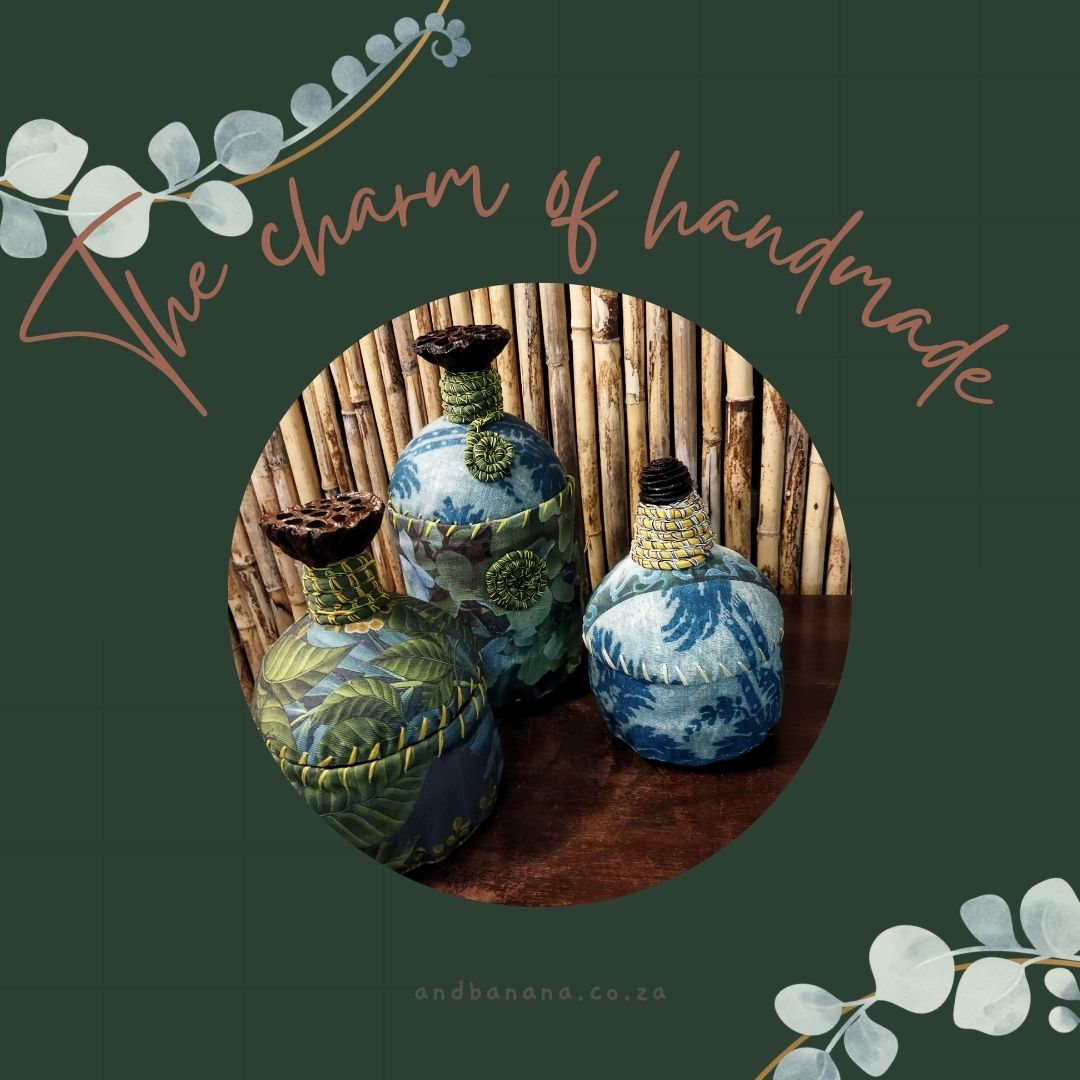 I received a huge box of remnants from Carole Nevin Design for which I am so grateful! This reignited my love of textiles and finding ways to use small pieces creatively.
Thinking out of the box they say, I took it literally and having collected a fair amount of 5liter plastic bottles ( a recent pipe burst episode in Hout Bay left us 4 days without running water) I decided to make some intriguing boxes out of them using Carole hand printed vibrant "Afrocentric" fabrics. As these sold pretty quickly from my little Spaza shop I soon needed more fabric. I visited Jay Smith, an other talented textile designer in Cape Town and came back with an other stash of heavenly textiles!
 To make the stopper a bit dramatic but staying with Nature I chose some dried indigenous South African plants, the eternal proteas being one of them!
Now the use for these is up to you.... jewellery box, secret box, pleasure toys, love letters you decide.