Textile-art is my second passion after jewellery making. In winter time the jewellery inspirations and sales are slowing down and we like to switch to textiles creations.
I regularly visit Carole Nevin Factory and Jay Smith Fabric Show Room to buy bags of remnants. The added thrill being that one does not get to choose, and opening those bags later at the studio is like opening a lucky packet, and ….it is always lucky!
Every piece of fabric is an inspiration. Carole Nevin and Jay Smith are well established textile designers in Cape Town and I enjoy sorting the fabrics for our different creations. Masks, Animal trophy head, textile vessels etc... back of the trophy showing the palm-frond backing of the trophies.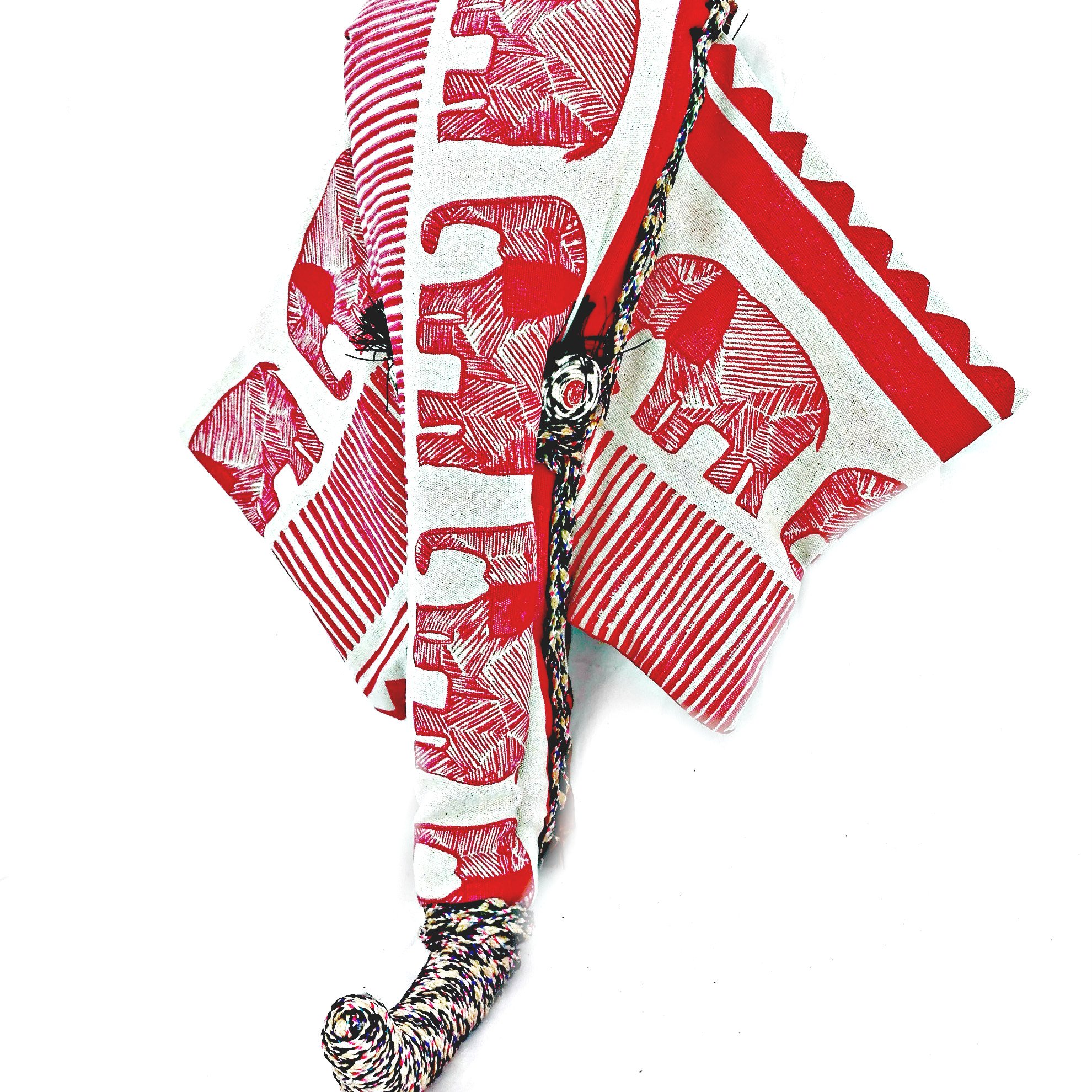 The fabrics are designed and hand printed in South Africa which fits with our policy of keeping things local. 
Another very local element in our trophies is that they are mounted on palm-fronds found on the ground after the South Easter wind. 
Those faux taxidermy hunting trophies make attractive colourful wall hangings either in a modern home or simply if you enjoy a 'safari' look!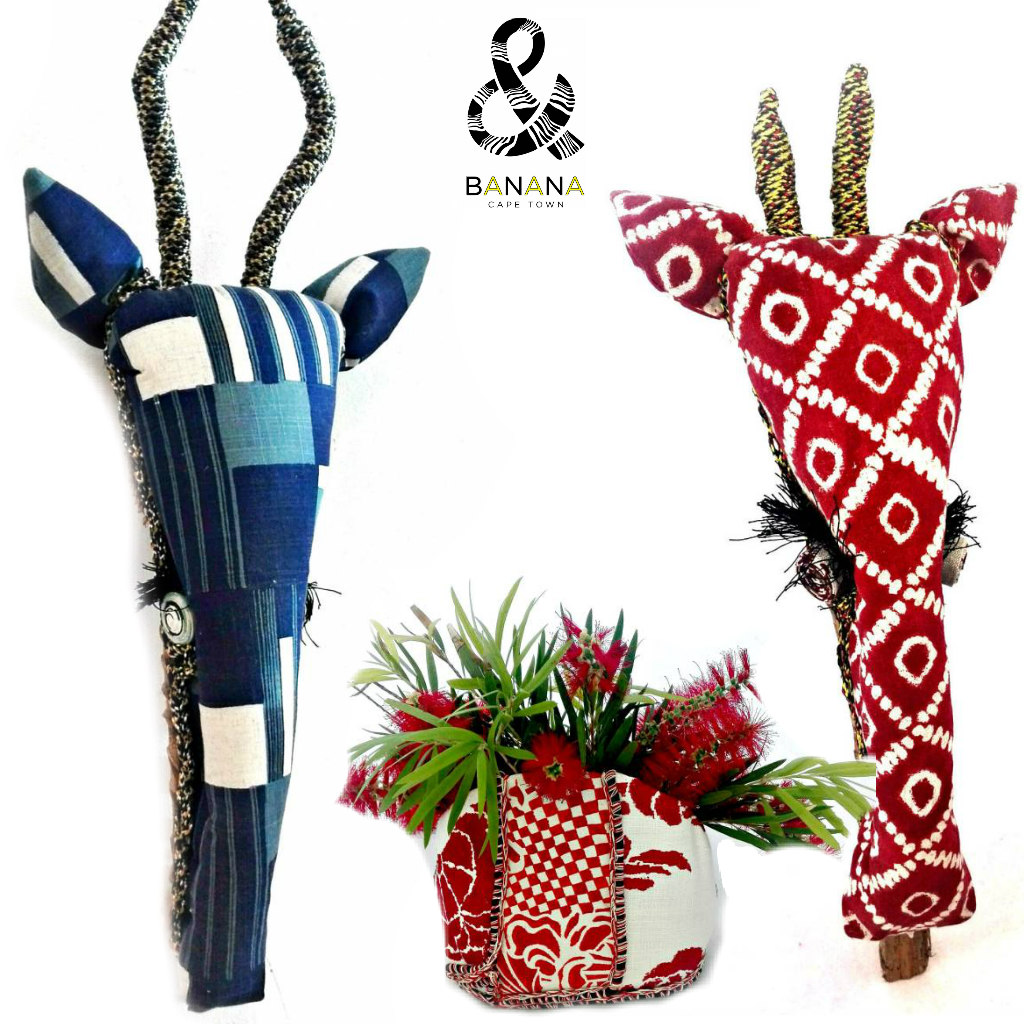 We started with Animal Trophy heads, using palm frond as a base, this makes the trophy very light, easy to hang and easy to pack if you are a visitor or ordering online.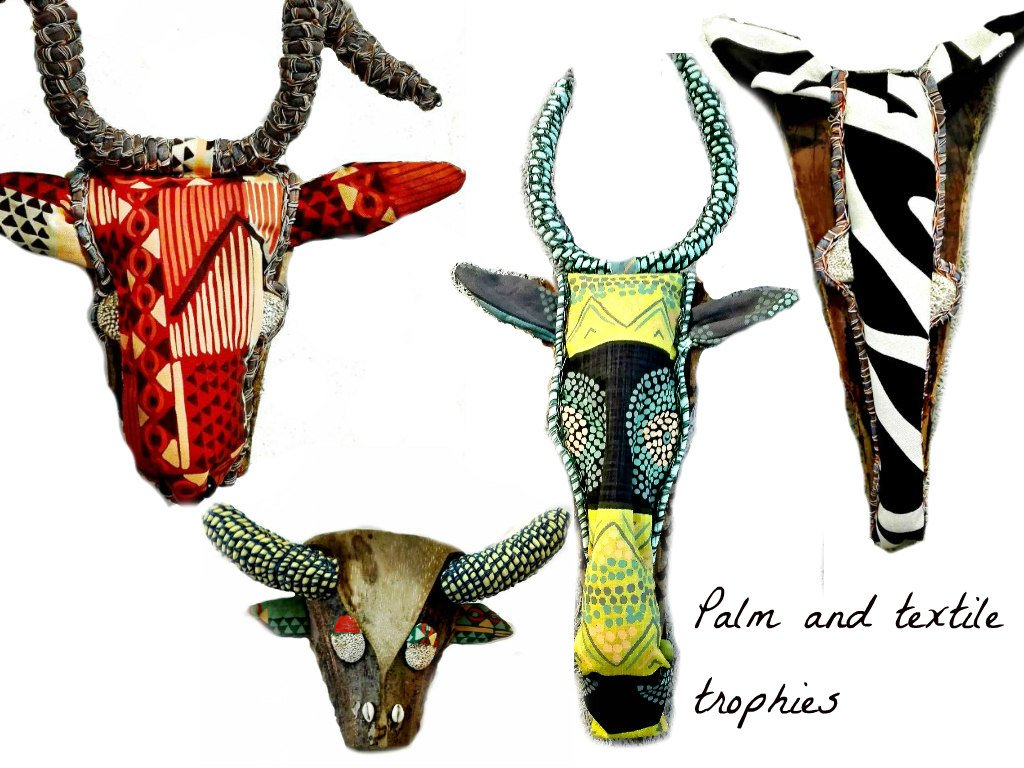 We obviously concentrate on African Animals, Zebras, Antelopes, Giraffes, Elephants etc... Our collection of these items can be found on our website andbanana.co.za 
Still struggling to create a convincing rhino...to be followed!